Product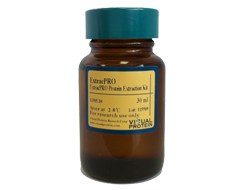 Protein Isolation
ExtractPRO™ Protein Extraction Reagent
Special Designed Total Protein Extraction Reagent for 2-D Electrophoresis.

ExtractPRO™ Protein Extraction Reagent is a new formula reagent for wide range of bio-samples protein extracting and can remove most of DNA, RNA, and cell debris with simple extraction procedure. ExtractPRO™ Protein Extraction Reagent can effectively collect protein sample without using protease inhibitor and the sample can also be preserved for long term after adding ExtractPRO™ reagent.
產品資訊
Highlights:
Shorten experiment time with lower cost
Protease inhibitor and freeze/thaw cycle are not required
Compatible for most bio-samples, including plant, animal, tissue, and microorganism protein extraction
Effectively maintain protein condition during long term preservation with only ExtractPRO™ reagent
Order Information :
| | | |
| --- | --- | --- |
| Cat. No. | Product Name | Description |
| EP05-30 | ExtractPRO™ Protein Extraction Reagent | 30mL solution |
Product Detail: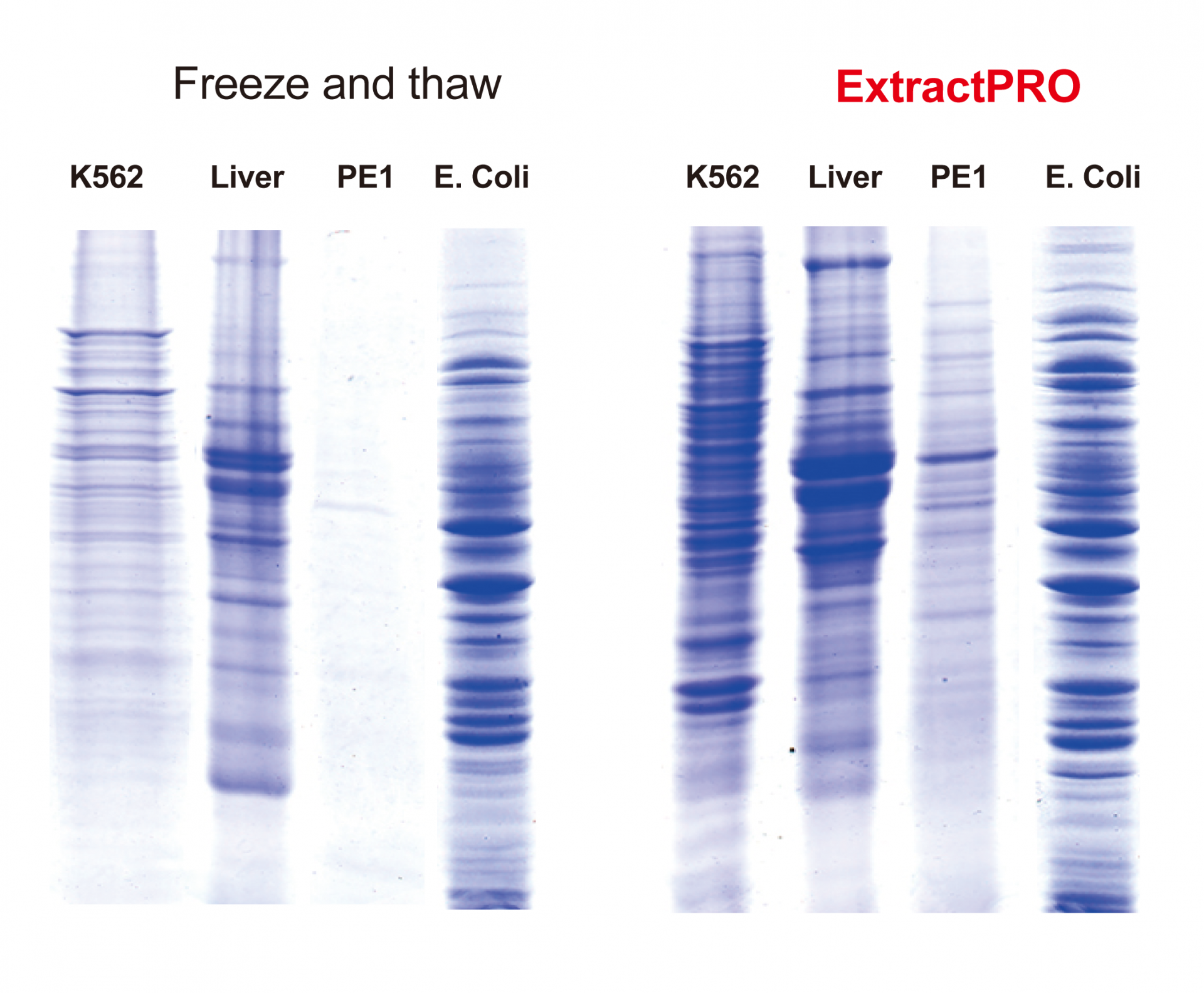 Figure 1. Protein extract efficiency with different sample sources.
Cell line (K562), animal tissue (pig liver), fungi (PE1), and bacteria (E. coli) extracted by freeze and thaw or ExtractPRO™; 12.5% SDS-PAGE stained by CBR method. ExtractPRO™ extract high amount of total protein from different samples than traditional freeze and thaw method.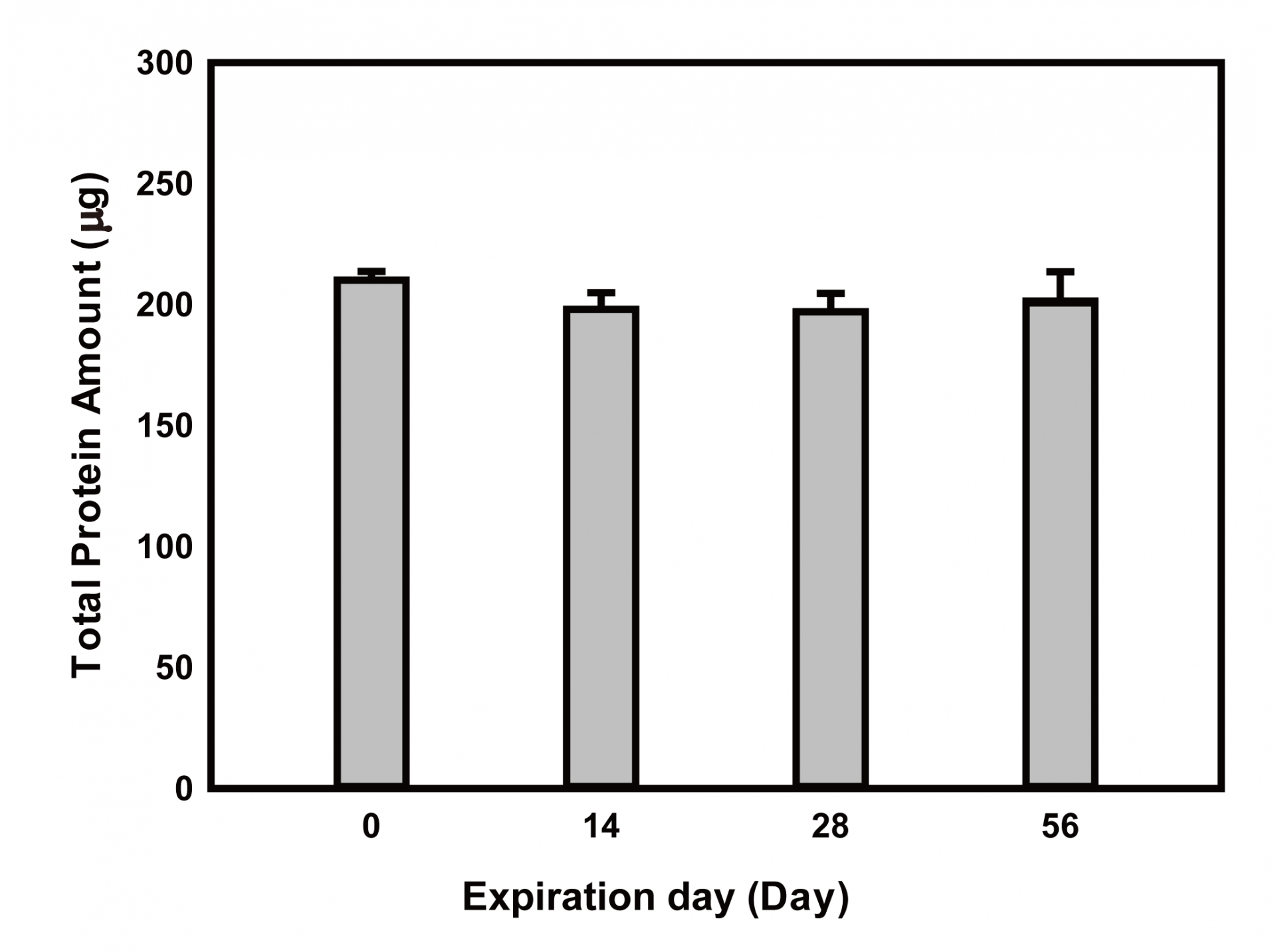 Figure 2. Total protein extract amount after storage in ExtractPRO.
Cell line SP-2 preserved in ExtractPRO without protease inhibitor for 0, 14, and 28 days. Protein quantified by Bradford method.
Reference:
1. Chen, Lei‐Chin, et al. "Molecular mechanisms of 3, 3′‐dichlorobenzidine‐mediated toxicity in HepG2 cells." Environmental and molecular mutagenesis 55.5 (2014): 407-420.
2. Liao, Hung-Yu, et al. "The integrated analysis of transcriptome and proteome for exploring the biodegradation mechanism of 2, 4, 6-trinitrotoluene by Citrobacter sp." Journal of hazardous materials 349 (2018): 79-90.
3. Kuo, Cheng-Ju, et al. "A multi-omic analysis reveals the role of fumarate in regulating the virulence of enterohemorrhagic Escherichia coli." Cell death & disease 9.3 (2018): 1-16.
4. Lo, Hsueh-Hsia, et al. "The clpX gene plays an important role in bacterial attachment, stress tolerance, and virulence in Xanthomonas campestri s pv. campestris." Archives of Microbiology 202.3 (2020): 597-607.
5. Huang, Yu-Jen, et al. "Umbilical cord blood plasma-derived exosomes as a novel therapy to reverse liver fibrosis." Stem Cell Research & Therapy 12.1 (2021): 1-13.
6. Chan, YaFan, et al. "Response of Endozoicomonas montiporae to heat stress and coral host lysates." bioRxiv (2021)
7. Lin, Tung-Yi, et al. "Functional proteomic analysis reveals that fungal immunomodulatory protein reduced expressions of heat shock proteins correlates to apoptosis in lung cancer cells." Phytomedicine 80 (2021): 153384.